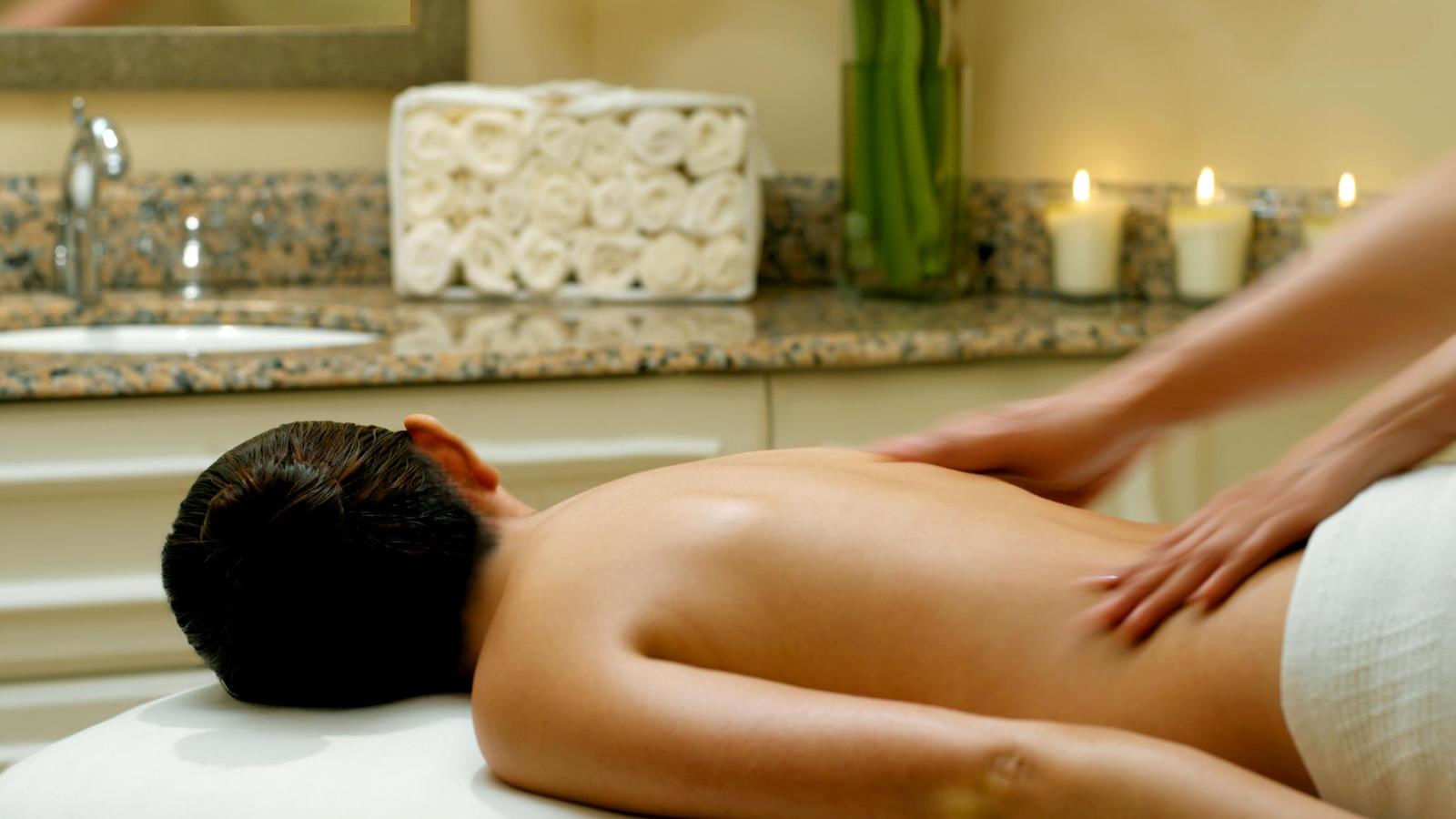 Lavender Dreams Ultimate Experience
Dreams of lavender-fields kissed by the French sun envelop your senses as you drift on waves of blue. Breath deep. Inhale the calming and balancing benefits of wild lavender in this completely uplifting and rejuvenating spa experience, including an invigorating sea salt and lavender exfoliation, warm wrap and a full body Swedish massage including stones.
90 minutes $225
Summer Facial
The Summer Facial is a personalized therapeutic facial that combines cleansing, gentle steaming, exfoliation and conditioning using Kerstin Florian skin care lines. Relax and enjoy the refreshing spray of bitter orange blossom across your face and the protection of the Multi-Vitamin Day Creme with SPF 30 before heading out to pool. Choose between a complimentary vitamin C serum applied to the facial or a paraffin hand treatment.
60 minute, $140
Energizing Spirulina Experience
Awaken the senses along this journey of invigoration. Experience a deep cleansing salt scrub imbued with Juniper Essential Oil to detoxify skin and promote circulation, followed by an all-natural live Spirulina Algae wrap for a full body nutrient boost with intensive revitalizing results. A Swedish massage completes the treatment to further stimulate the skin for a firmer, more toned appearance.
120 minute, $300
Reservations essential, 713-403-2648
Spa guests have access to the St. Regis pool, dry saunas, and exercise room. Valet parking is complimentary.